Hi, I'm Brittany and I'm a blog slacker. Things have been busy around here. I'm not sure how, but our schedule seems to get filled up quickly. Here are some random photos and stories from the last couple weeks...

(I uploaded the pictures to photobucket, 'cause I heard that's what the cool people do, and I'm still figuring it out, so I apologize for how HUGE the pictures are. If you click on them you should be able to see the entire picture.)

Charlotte had fun playing a new game at Toto & Pop's house. Ping pong paddle and a softball: Softpongball?



Anson did some worm tracking :)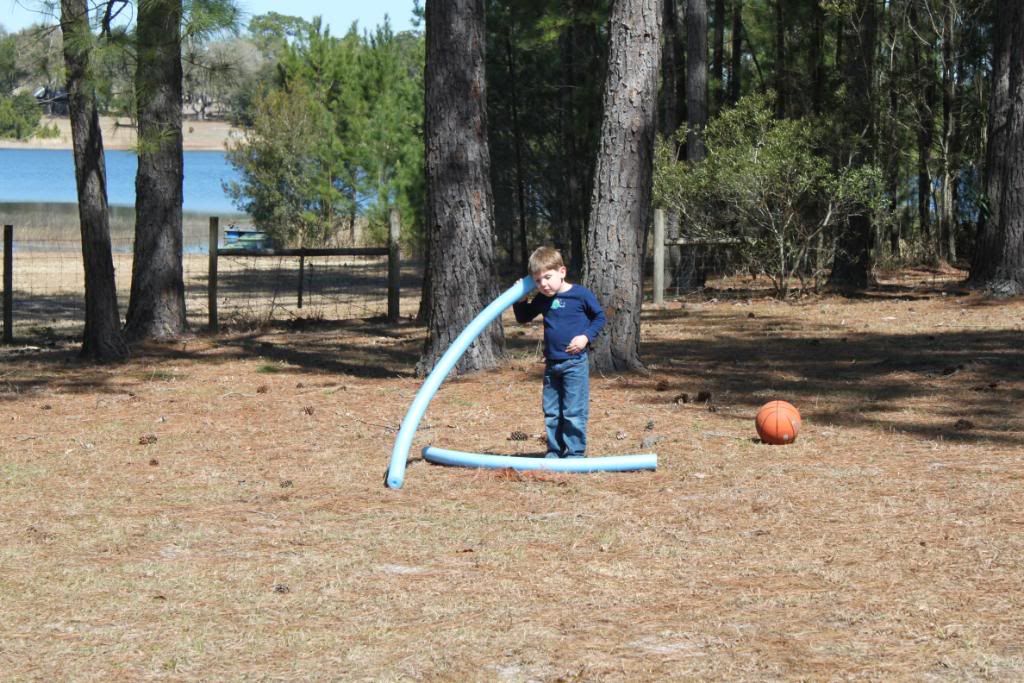 Charlotte and Anson pulling bark off the tree and playing in the sap. Charlotte started crying when she realized all the adults had gone inside (for no more than a minute)



Charlotte went on a boat ride with Daddy, Uncle Dusty and Anson... no actual pictures of the boat ride because I was getting that on video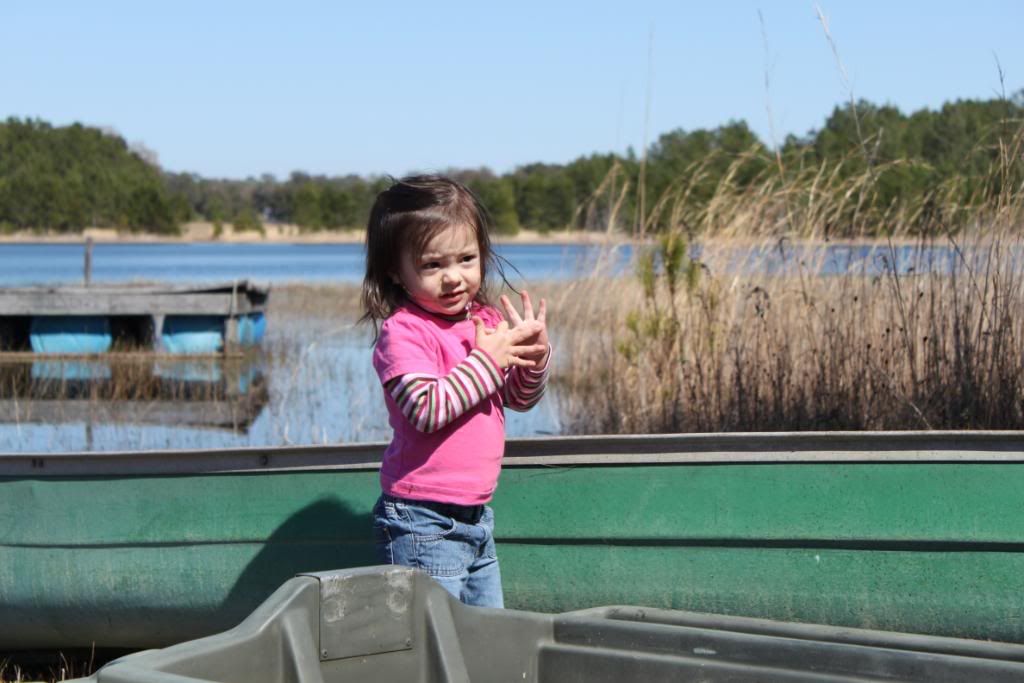 Looking for fish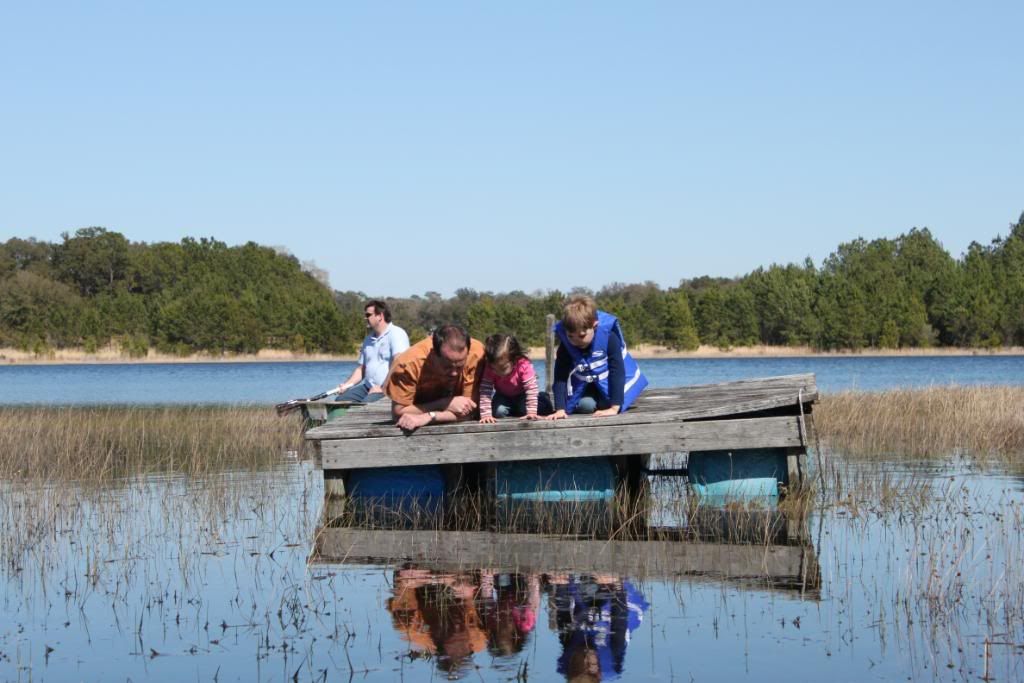 Charlotte gave lessons on being cool. Lesson 1: Get some cool shades.



Lesson Two: Hang out with cool people.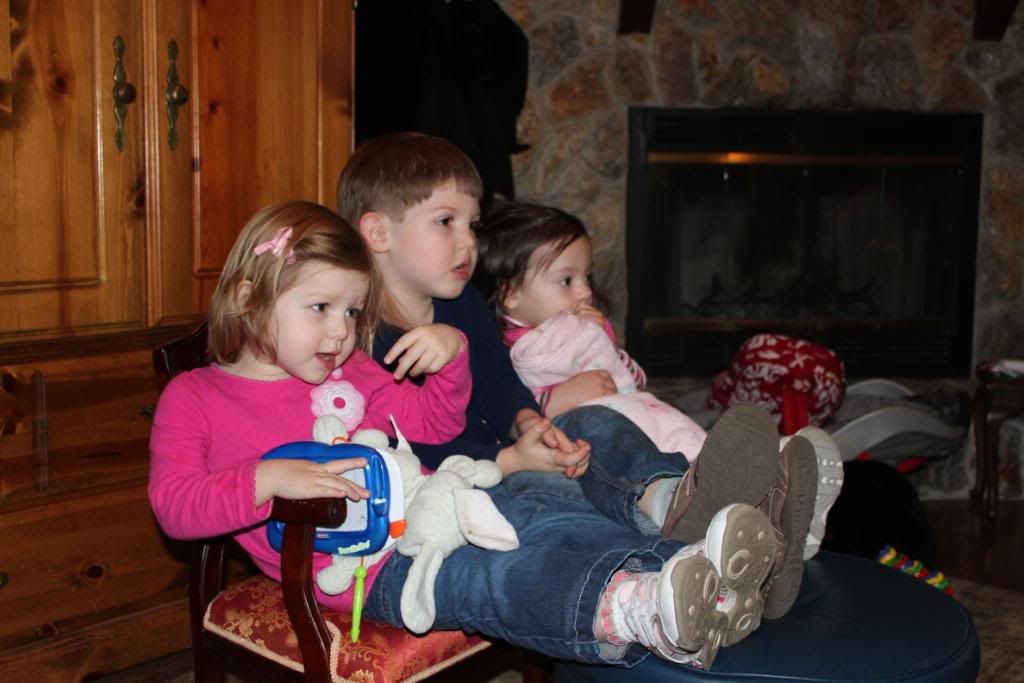 Naomi got lots of snuggles from her Toto



The men made a delicious dinner for us!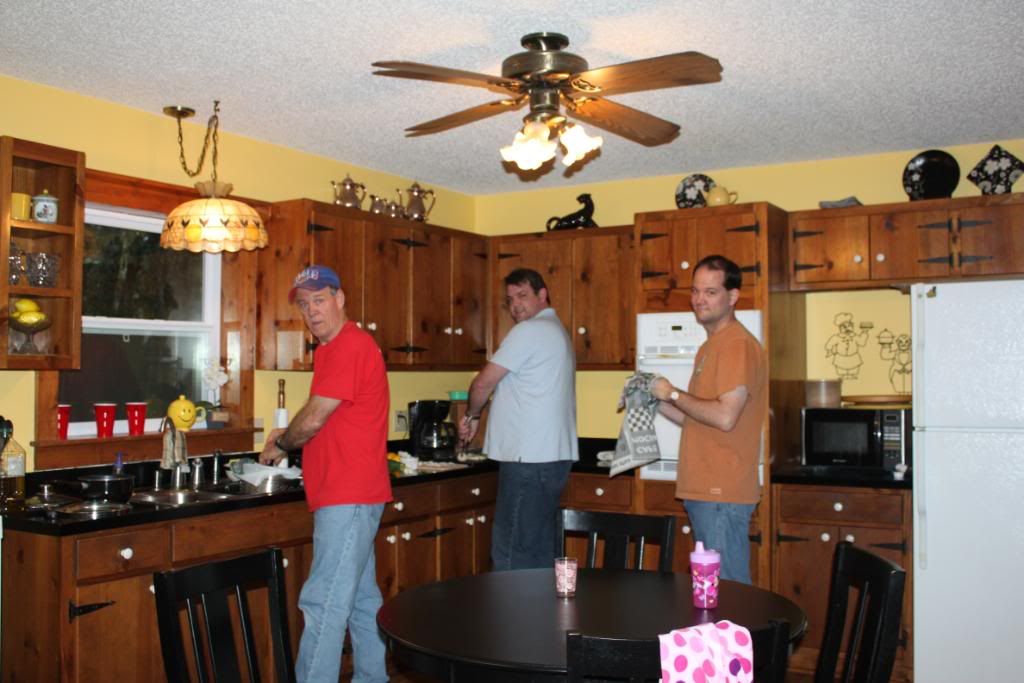 Charlotte has had a great time riding her tricycle on the back porch



Naomi found her feet!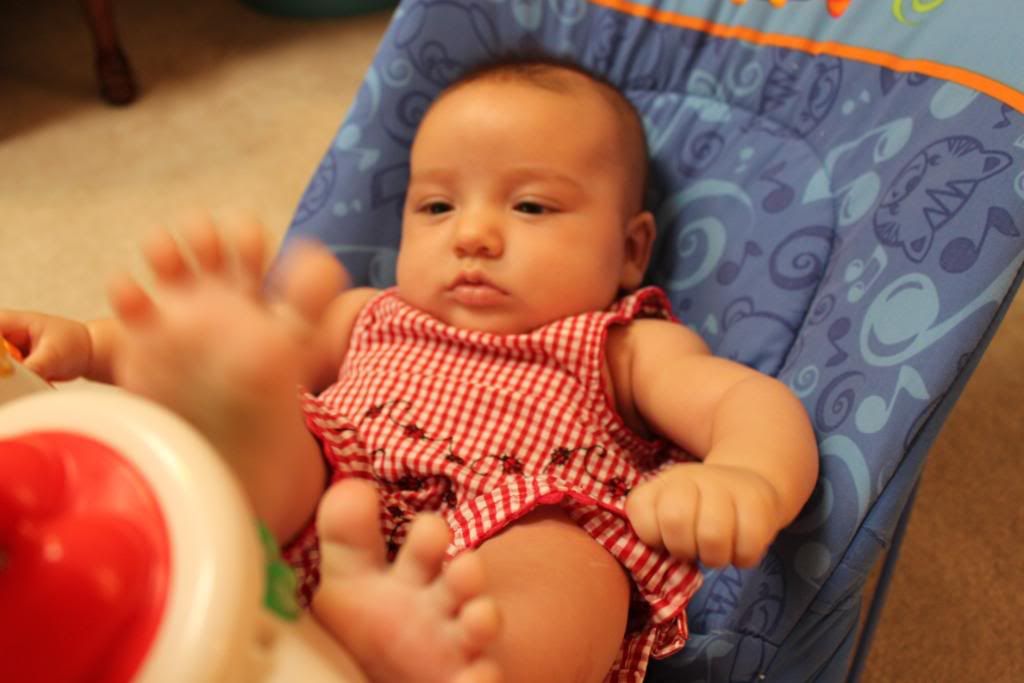 I've been enjoying my girls :) How funny is Naomi's expression?!



Naomi has gotten even cuter! I took her to the doctor's office a couple days ago to get a shot and at not even 3.5 months, she weighs 16 pounds 4 ounces! I just love those rolls on her legs!



Something that Charlotte would surely tell you if she saw you in person (but I don't have any pictures of) is that she saw Mickey Mouse! Her Grammy and Grampy (my mom and stepdad) took her to Mickey's Rockin' Road Show a week ago and she had a blast! In true grandparent fashion, they sent her home with a plethora of Mickey loot and she's been walking on air from seeing her favorite characters. The Sunday after the show, our pastor was saying hello to Charlotte but she would not reply with so much as a smile. We kept coaxing her, trying to get her to say something, but she didn't say a thing until we told her to tell the pastor who she saw last night. Then she excitedly went into a long explanation of seeing Mickey and "Goopy" and "Cinnerwella".

Jared and I have noticed that she's picking up on some of the phrases and mannerisms from watching Mickey Mouse Clubhouse. She says "Oh boy!" (she gets this one from Donald) and last night she was being really silly with the way she walked and it looked an awful lot like she was imitating Daisy. Silly girl.